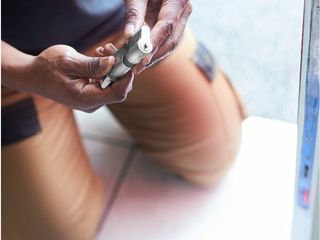 It is not easy to find a trustworthy locksmith company. This is why we at Locksmith Beverly Hills see to it that aside from providing the best services, we also ensure that our staff can be trusted so our clients will keep on coming back. When you contact us to do the job, we will send the right people and they will fix whatever problem you face right away.
One of the reasons why our company offers the best service is because we see to it that our staffs are well-trained to do the job. We don't just send them to your house or to wherever your location is if they are not yet ready to fix serious problems. We also check whether or not they are already capable of following certain locksmith repair procedures. Most of all, we make sure that they bring the right equipment with them in order to get the job done fast.
Our Locksmith Company Through the Years
Our lock repair company has been in the industry for several years now. We have started out with other companies before, but we are among the lucky ones that really prospered. This is mainly because we have proven our worth over the years. We have also started our 24/7 emergency repair services so that we can provide help to those who are in a car lockout situation and other related problems.
Even if you take a look at some other companies located in your area, you will still find Locksmith Beverly Hills as one of the most popular choices. If you are interested in the services that we offer, just give us a call and we will be there as soon as we can. This is true especially for emergency situations. Hopefully, you will give us a try and we will be able to prove you that we deserve your trust.
We do so much more!

Broken Office Keys

Emergency Home Lockout Service

Trunk Lock Opening

Transponder Chip Key

Deadbolt Installation

Professional Safe Installation

Automotive Locksmith Service

Steering Wheel Unlocking